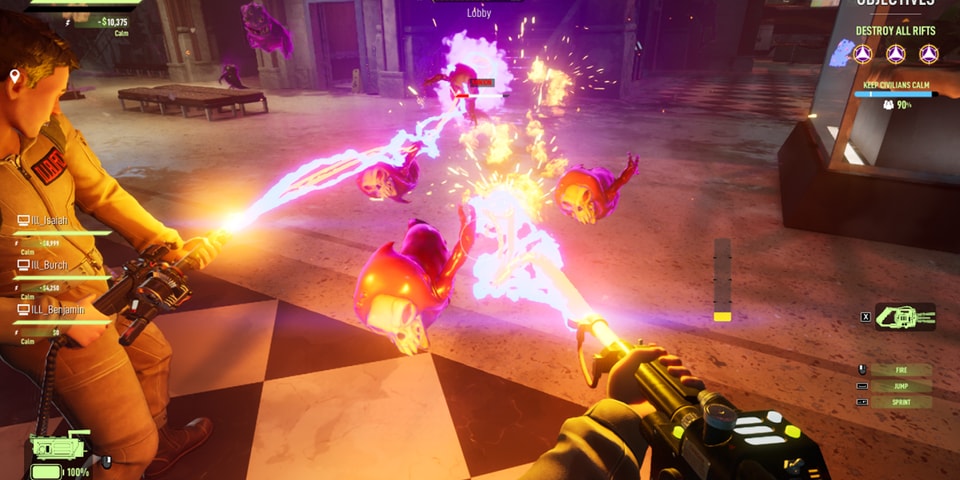 After revealing a first look at the game back in March, IllFonic has finally announced a release date for Ghostbusters: Spirits Unleashed. The asymmetrical multiplayer title is now scheduled to arrive in October and allows fans of the longstanding franchise to link up with up to four other friends in a 4v1 ghost-hunting showdown.
On the ghost side, you'll be able to wreak havoc and cause all kinds of chaos through sliming and stunning human players, teleporting between rifts, or possessing various objects on the level, while human players will be tasked with defeating the ghosts with their retro-futuristic gadgets including the Particle Thrower, the PKE Meter and of course, the iconic Ghost Trap. If you're hoping to just play alone or with fewer friends, you can also fill out the remaining spots with AI bots.
For those interested, Ghostbusters: Spirits Unleashed will arrive on the PlayStation 4, PlayStation 5, Xbox Series X/S, Xbox One, and PC via Epic Games Store on October 18.
Elsewhere in gaming, Blizzard insists Diablo IV won't feature pay-to-win mechanics despite the massive profitability of Diablo Immortal.