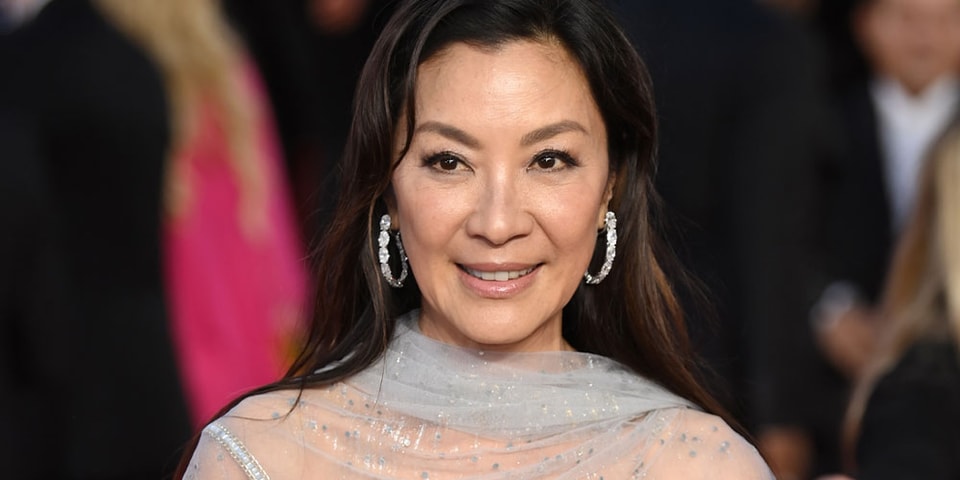 Michelle Yeoh has revealed the reason why she wasn't part of Quentin Tarantino's Kill Bill, despite the fact that her role in Police Story 3 was the one that "motivated Uma Thurman during the filming" of the famed movie.
In her recent Town & Country cover story, she explained that she actually asked the filmmaker why she wasn't cast in Kill Bill. "He's very smart," Yeoh shared, "He said, 'Who would believe that Uma Thurman could kick your ass?'"
The actress added that Tarantino was a driving force in her decision to go back to acting, calling him "persistent" and adding, "He is who he is today because he's full of passion and love, so he wore me down." She opted to retire in the mid-90s due to a fractured vertebrae from a stunt, explaining that she thought she was paralyzed, in a brace and full of pain whenever she would breathe. The filmmaker then flew to Hong Kong to premiere Pulp Fiction and meet Yeoh, using his five minutes with her to detail all her stunts. "Suddenly we became animated," Yeoh said, teary-eyed. "So then I thought, Maybe I'm not ready to give up on this." A year after, she signed on for the James Bond film Tomorrow Never Dies — her first lead role in English.
Elsewhere in entertainment, take a first look at Abbott Elementary season two.