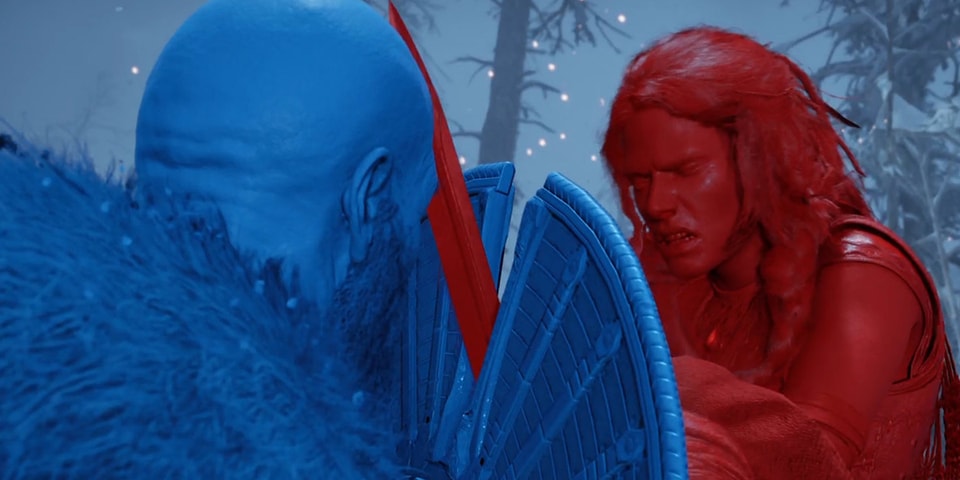 In honor of Global Accessibility Awareness Day, Sony and PlayStation have now showcased a whole series of new accessibility features coming to the highly anticipated God of War: Ragnarok. Building on the new installment's 2018 predecessor, Sony said in a blog post that the team has now added more than 60 features and settings you can toggle to create the best possible gameplay experience for you.
"Not only have we redesigned our UI to allow for more flexibility and readability, but we have also rebuilt controller remapping from the ground up and added more customization to our combat and interaction systems," wrote Santa Monica Studio lead UX designer Mila Pavlin. "We have retained all our accessibility features from 2018's God of War and expanded upon them to include more than 60 ways to adjust gameplay to best suit your style and needs."
While some of the old features such as auto-sprint, always-on for the reticle and aiming and blocking toggling will all be making a return, Santa Monica Studio has also introduced new accessibility features such as a fully customizable high-contrast mode that allows you to set color layers for a whole variety of characters, targets, enemies, and items to make them more easily distinguishable from the background. Other features include extra-large subtitles, audio cues and audio descriptions, traversal assistance and navigation assistance.
For those interested, you can learn more about the entire list of accessibility features for God of War: Ragnarok over on Sony's latest blog post.
Elsewhere in gaming, the next-gen update for The Witcher 3 will arrive in 2022 after all.