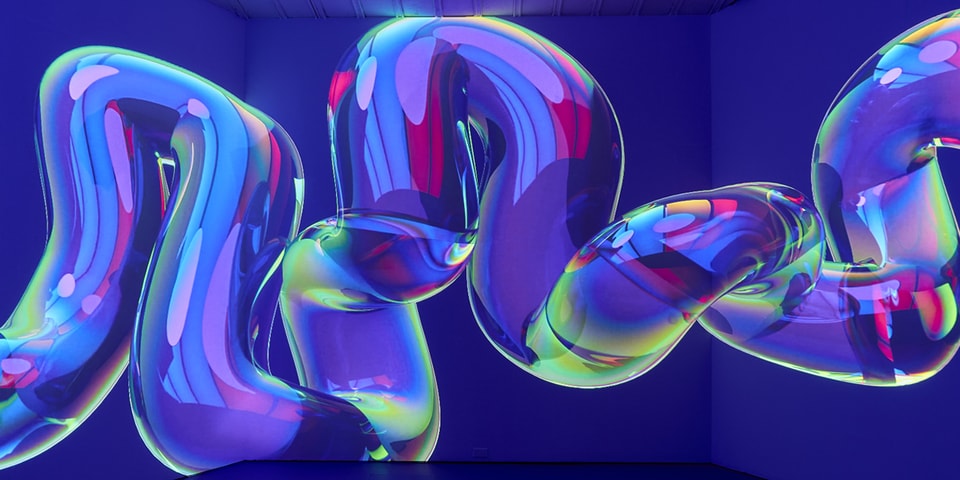 The Hole NYC always brings a tasteful interior to each exhibition and the latest solo show by Vickie Vainionpää is no different. In Software, the Montreal-based artist invites you to immerse yourself in organic shapes that fold and twist to create hyper-real forms reminiscent of microorganisms, intestinal tangles and perhaps even a desktop screensaver.
Vainionpää interestingly builds her paintings through generative code by plotting a certain number of points along an x, y, and z axis. The resulting B-spline lines are then carefully selected as the starting point for her oil paintings on canvas. Vainionpää alters the chosen directions by applying various textures along with creating shadows that are made through three-dimensional composites of multiple splines.
At the core of Vainionpää's practice lies a symbiotic relationship between man and machine, the physical world and virtual reality. By tapping into the daily splines generated through her work, the artist examines the ever-changing relationship between the human body and digital technology. Software is on view at The Hole NYC's Walker Street location until June 18.
In case you missed it, "Mark's Brain" is a new short film that captures Gonz's creative spirit.
The Hole NYC
86 Walker St,
New York, NY 10013
Login