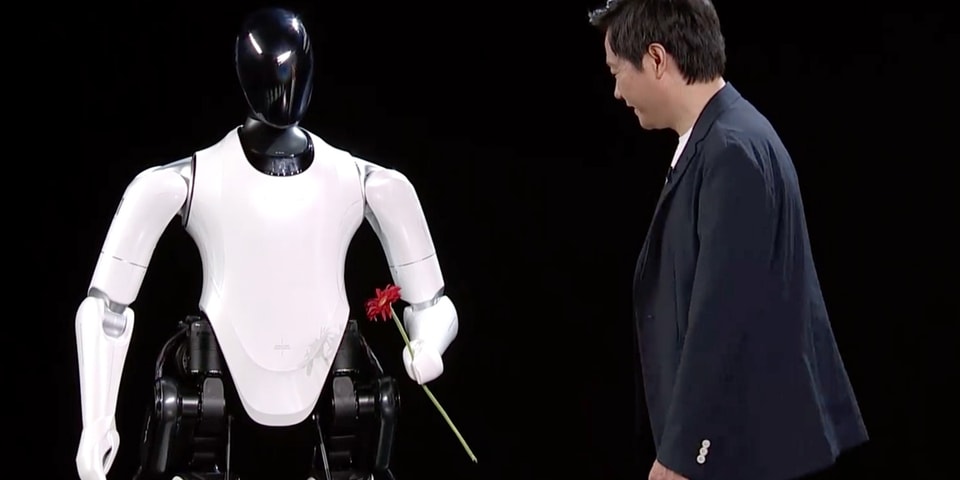 Xiaomi has just unveiled its very own humanoid robot prototype during a livestream yesterday. Officially named the "CyberOne," Xiaomi also calls the robot "Metal Bro" and even gave it its own zodiac sign (Leo). The robot stands 5.8 feet tall and weighs 115 pounds, walking on stage alongside the company's CEO Lei Jun before handing him a flower and then posing for a selfie together.
As the Xiaomi Robotics Lab's latest creation following the CyberDog from 2021, the new robot utilizes two microphones to help recognize "85 types of environmental sounds and 45 classifications of human emotion," interacting with its surroundings via the curved OLED panel that makes up its face. The whole body carries 13 joints and allows for 21 degrees of freedom, each capable of responding in a mere 0.5 milliseconds. While the arms rely on actuators with an output torque that maxes out at 30Nm, its legs can reach a peak torque of a whopping 300Nm instantaneously.
Unfortunately, consumers probably won't be able to get hold of a personal Metal Bro any time soon. Lei says that the robot currently costs roughly between $89,100 USD to $104,000 USD, but it hopes to continue expanding on its capabilities and skillsets. "With AI at its core and a full-size humanoid frame as its vessel, this is an exploration of possibilities of Xiaomi's future technological ecosystem and a new breakthrough for the company," Lei said.
Elsewhere in the tech world, NVIDIA's new Omniverse engine allows the creation of highly realistic digital avatars.