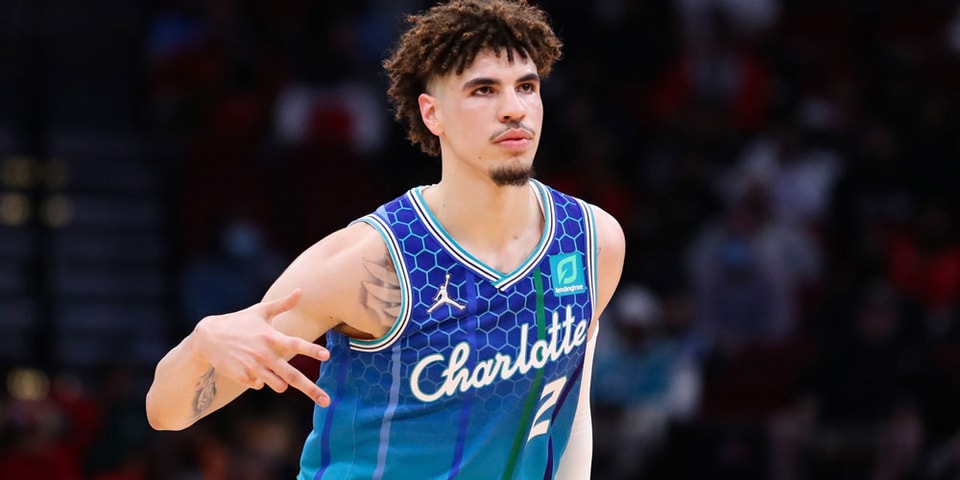 It comes as no surprise that LaMelo Ball has caught the eye of basketball fans and critics everywhere. Perhaps one of his greatest champions is outspoken and boisterous father LaVar Ball.
At only 20 years old, LaMelo holds an impressive NBA career with the Charlotte Hornets. In the past 11 games, LaMelo has averaged 18.8 points, 9.9 rebounds, 9.4 assists and 1.9 steals. TMZ recently caught up with his father, LaVar Ball who when asked if LaMelo can be the league's youngest MVP, he responded, "Do I think he can win it? No. I know he can win it!" However, despite having faith in his youngest son, LaVar understands that his prediction will only hold true if the Hornets win a championship first.
LaVar has said that in order for LaMelo to be considered in the running, he would need to first win an NBA championship, "Here it is… they're not gonna give Melo the MVP unless he makes it to the Finals. Then you gonna make MVP. You know why? The NBA…what do you need? You need the next superstar, and you know who he is?! My boy! And, I got a bunch of 'em!"
Derrick Rose currently holds the record for youngest MVP at 22 years old. If LaMelo reaches the NBA Finals this year and continues his performance next year LaMelo would be 21 and hold the new title of youngest MVP, should he be considered.
In other NBA news, LeBron James has responded to Isaiah Stewart's claims of intentionally elbowing him in the face.