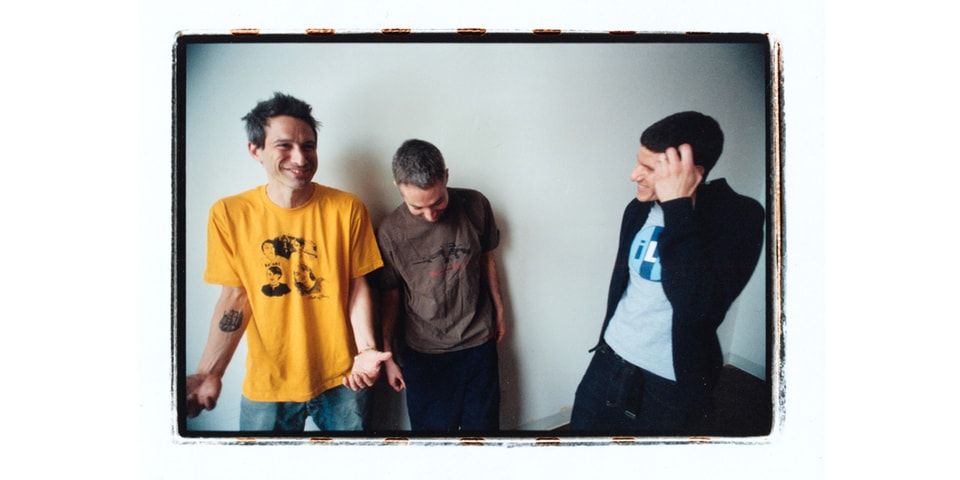 This weekend, BEYOND THE STREETS' new Los Angeles outpost, CONTROL Gallery, will play host to the most comprehensive exhibition ever on the Beastie Boys.
Made in partnership with Goldenvoice, EXHIBIT presents a deep dive into the acclaimed hip hop group's 40-year history. From Licensed To Ill, Check Your Head, Ill Communication and the Grammy-winning Hello Nasty, To the 5 Boroughs, The Mix-Up and their final studio album, Hot Sauce Committee Part Two — the exhibition re-presents the Beastie Boys once again for the world through a collection of personal items, artifacts and ephemera, much of which has never been seen by the public.
"The story of punk rock, hip-hop, skateboarding and graffiti wouldn't be complete without a chapter on Beastie Boys and the inedible mark they made on a movement that harmoniously merged the worlds of music and youth culture into a soundscape and experience all of its own," said BEYOND THE STREETS founder, Roger Gastman. "As much "Crazy Eddie" as they are sneaker and sound connoisseurs, one would be hard-pressed to find another entity so perfectly embodying the themes of BEYOND THE STREETS. We're excited to be able to share Beastie Boys' history to Los Angeles and inspire new generations of music and art fans alike," Gastman added.
EXHIBIT will go on view at both the BEYOND THE STREETS and CONTROL Gallery spaces in LA from December 10 to January 23 and will be complemented with a suite of merchandise and printed goods within the gallery's gift shop. Tickets to the show are complimentary, but must be reserved in advance for entry.
Elsewhere, Gerhard Richter is now represented by David Zwirner.
CONTROL Gallery
434 N La Brea Ave
Los Angeles, CA 90036
[flexi-common-toolbar] [flexi-form class="flexi_form_style" title="Submit to Flexi" name="my_form" ajax="true"][flexi-form-tag type="post_title" class="fl-input" title="Title" value="" required="true"][flexi-form-tag type="category" title="Select category"][flexi-form-tag type="tag" title="Insert tag"][flexi-form-tag type="article" class="fl-textarea" title="Description" ][flexi-form-tag type="file" title="Select file" required="true"][flexi-form-tag type="submit" name="submit" value="Submit Now"] [/flexi-form]