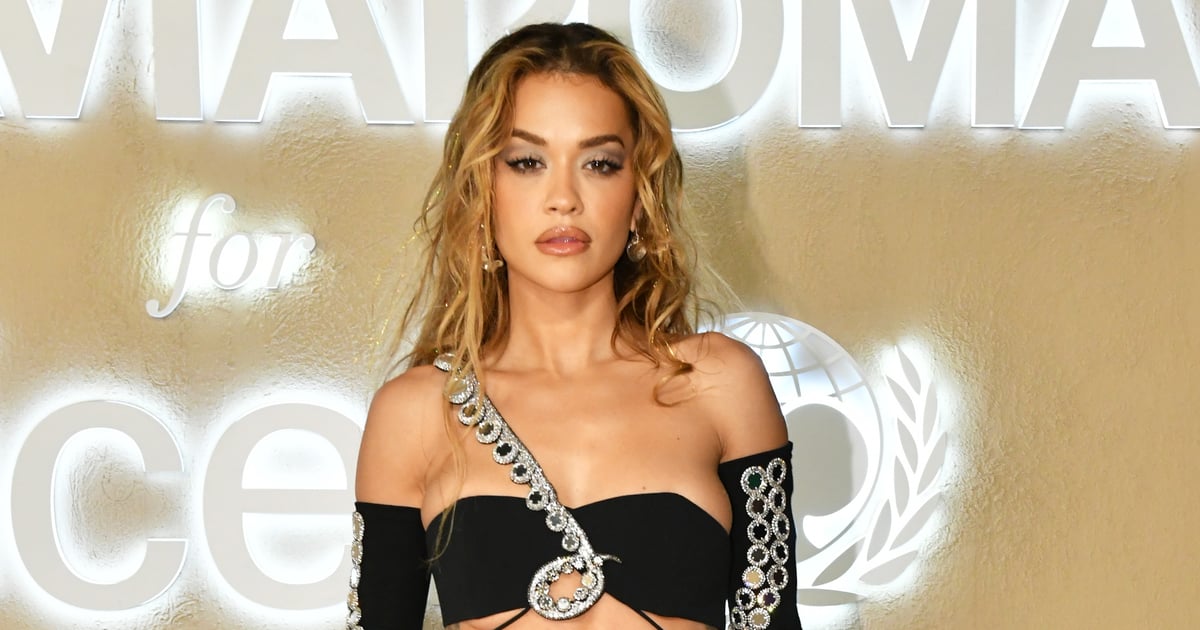 Rumours of Rita Ora's wedding to Taika Waititi have been circulating since last summer. While Ora has never explicitly spoken of her nuptials, E! News confirmed the news on 9 Aug. although details of the wedding have been scarce . . . until now. Sort of. "The Masked Singer" judge has teased clips of her upcoming single, "You Know You Love Me" released on Friday, 27 Jan., and she is wearing a vintage wedding dress.
While there's been no official confirmation as to whether the design was similar to the one Ora may have chosen, we can use it as a base for our wedding imagination. And when the singer posted snaps on Instagram, she added the caption, "What happens when a dream just feels oh so very real?" So maybe, just maybe, the idea for the video was inspired by real life? The wedding themed music video includes Ora wearing a 1987 vintage Yves Saint Laurent wedding gown, obtained from Shrimpton Couture, and it is pretty stunning.
The retro YSL dress includes swathes of cream silk that fall effortlessly from the bardot neckline, while the mullet hem reveals white platform heels. In addition to the off-the-shoulder neckline, layers of tulle create voluminous sleeves. The shapeless dress is accompanied by a matching tulle veil that falls to the hip and covers her 80s-styles beehive hairdo that is accentuated with glistening ear cuffs. In typical throwback style, Ora's makeup has also been given the 80s treatment with pink eyeshadow and smudged graphic liner.
The wedding dress costume makes a change from Ora's recent style choices. A fan of the naked dress, she opted for a sheer lace co-ord to ring in New Year's Eve, a see-through pink lace dress at a pre-Golden Globes party, and a red naked dress with matching thong at the Fashion Awards in December.
While Ora's fashion and beauty confidence continues to soar, she recently debuted a new side boob tattoo as well, her musical courage is also on the up with her upcoming album. "It's my love story, basically, to the world, but I wanted people to really connect to it. There's different faces of love: it's not just being in love with a person, you can be in love with going and getting a pint, which is my favourite thing to do," she told to GQ Hype as she appears on the latest cover. Here's to hearing more about her romance with Waititi, her personal hobbies, and seeing more incredible outfits.