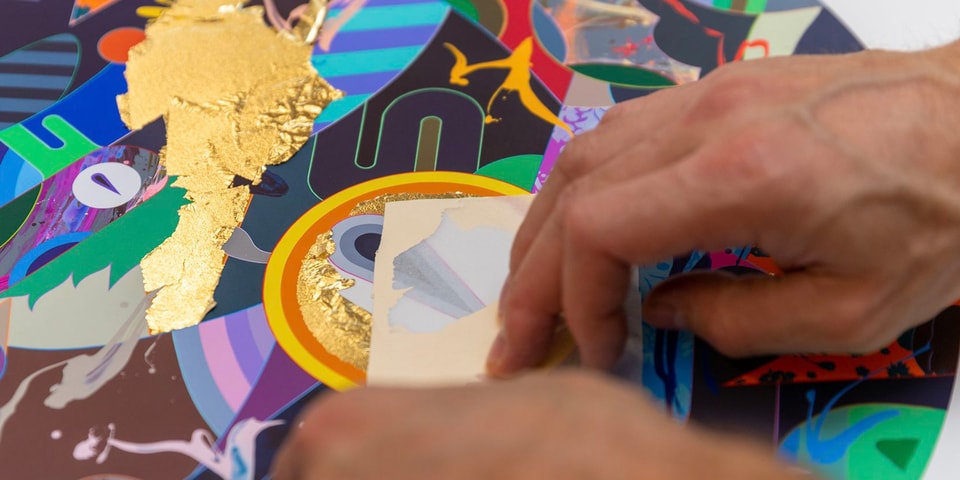 New York-based artist Tomokazu Matsuyama is set to release a new limited-edition print with Avant Arte, titled Daylight Away. The work was realized in collaboration with several master printmakers in London and continues on the artist's exploration into cultural identity in the age of the internet.
The unique shape of the artwork was inspired by traditions rooted in ceramic painting. The trademark of Matsuyama's oeuvre is the sampling of various elements and motifs into a unified composition that invites the audience to make new connections and narratives. Diving deeper into his work, Matsuyama told HYPEBEAST that sampling is a form of respect and that his approach to mashups is a fitting reflection of "the culture we currently live in."
Daylight Away is a digital print with screen-printed ink, delicate metallic leaf, and a high gloss varnish for added pop. The artwork is an edition of 100 and will release for €4,500 EUR / $5,122 USD on December 3.
Elsewhere, Adam Pendleton is showcasing his first solo exhibition at MoMA New York.