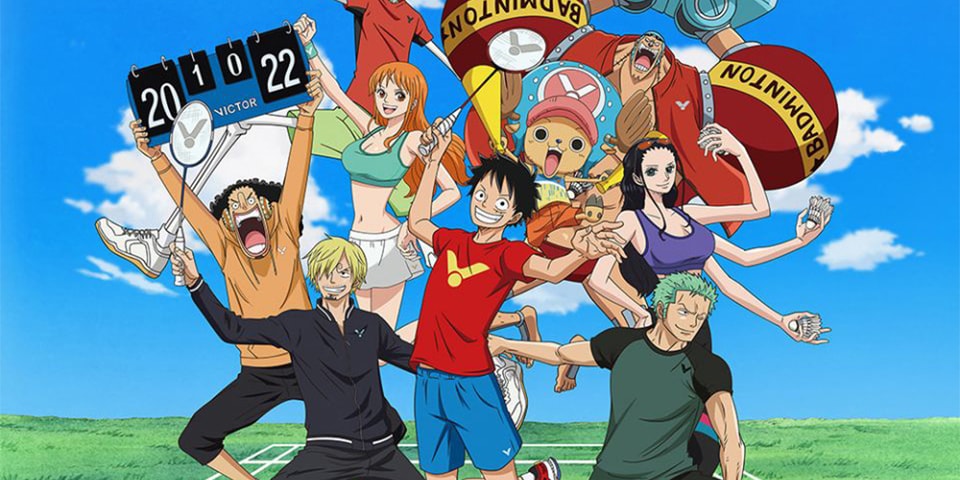 Taiwan's VICTOR has just released a full badminton collection with the ONE PIECE manga franchise. Creating each piece themed on the Straw Hat Crew, the 21-piece collection sees everything from rackets, shoes, and bags.
For rackets, Zoro's Three Sword Style was referenced to create the Enma, Wado Ichimonji, and Kitetsu III badminton rackets. These three rackets cater to different playing styles and have qualities for players that like speed, power, or all-around balance.
Luffy and Sanji work their way into badminton shoes as both the VICTOR A670 come in either the colors red and yellow (along with a scar and straw hat pattern) for Luffy, and orange and black for Sanji. Sanji's colorway is finished off with an image of a cigarette on the tongues and Sanji's heart eyes on the woven tags.
Other items include bucket hats, T-shirts, sport socks, backpacks, sandals, sport towels, wristbands, and more. Head over to VICTOR to view the full collection.
In other sports news, Naomi Osaka enlists sister Mari Osaka for design of new Yonex EZONE 98 tennis racket.