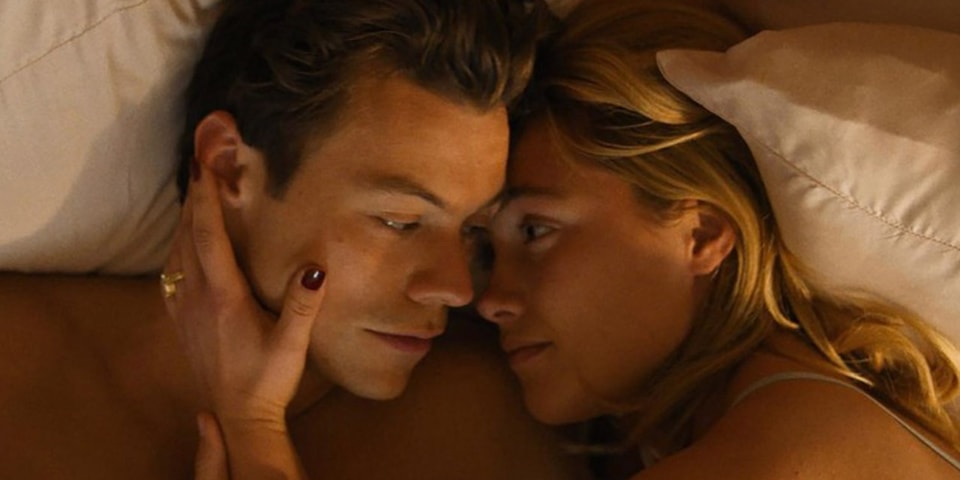 Harry Styles and Florence Pugh — stars of Olivia Wilde's oh-so-controversial sophomore directorial Don't Worry Darling — have released a collaborative song from the movie, titled "With You All the Time."
Notably, Pugh takes the lead on vocals, and Styles does not sing on the cinematic cut; he simply delivers piano lines. The track is credited to the aforementioned actors' respective characters, Jack and Alice.
"With You All the Time" arrives following reports that Styles had written a key song for the movie, which Pugh's character reportedly sings to herself throughout the film. In a Variety cover story interview, Wilde recounted how exactly the so-called "trigger song" came to be.
"In prep, Harry called me and said, 'What's the trigger song? Like, what's the melody?'" Wilde told the outlet. "I said, 'I don't know. I'm going to different writers to write it. Do you have anything in mind?' And he said, 'I'll think about it.'"
"Five minutes later, he sent me a demo from his piano, and it was what ended up in the film," she added. "He called me and said, 'What about this?' And I was like, 'Yeah, that's it. That's it. And that's really insane that you did that in five minutes.'"
Since putting out his third studio record, Harry's House, in May, Styles has concluded a historic 15-day residency at New York City's Madison Square Garden and revealed additional stops on his Love on Tour in Europe, the U.S. and Brazil.
Listen to Harry Styles and Florence Pugh's "With You All the Time" above.
Elsewhere, Kid Cudi has shared a new single titled "Willing To Trust."