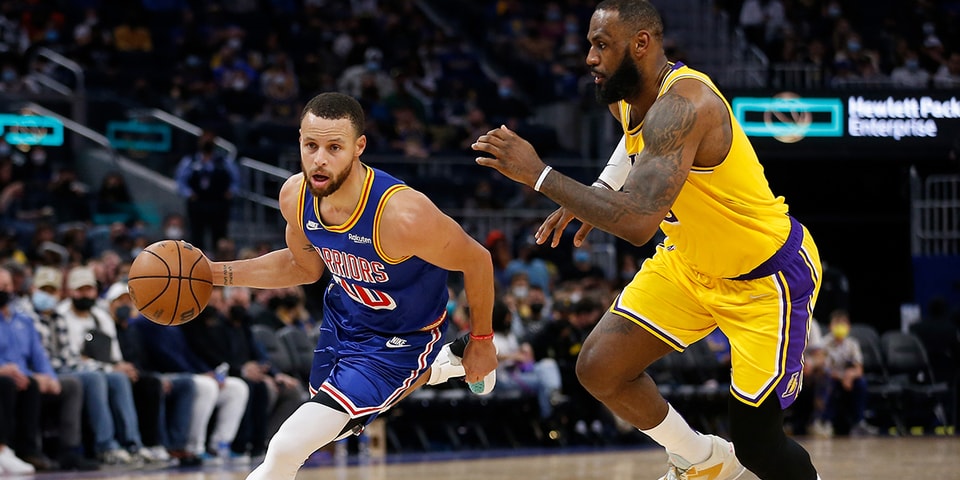 Basketball season is upon us and the NBA has officially released the schedule for the upcoming 2022-23 season.
The full regular-season schedule for all 30 teams in the league has been revealed, with each team playing a total of 82 games. The season's opening night will begin on Tuesday, October 18 which will see the Philadelphia 76ers go up against the reigning Eastern Conference champions Boston Celtics kick things off and the Los Angeles Lakers go up against the defending 2021-22 champions, the Golden State Warriors.
Other additional dates to note for the season include the NBA All-Star games held on the weekend of February 17-19 at Salt Lake City, the NBA Play-In Tournament on April 11-14 and the playoffs beginning on April 15 and the NBA Finals Game 1 starting on June 1. The NBA recently revealed its 2022 Christmas Day schedule which lists games teams including the New York Knicks, Milwaukee Bucks, Denver Nuggets and Phoenix Suns playing on the day. The NBA has also announced Rivals Week during the week of January 23, 2023, highlighting four rematches from the 2022 NBA playoffs.
Take a look below for the full schedule.
The 2022-23 NBA regular season will tip off on Tuesday, Oct. 18 with a doubleheader on TNT as the 76ers visit the reigning Eastern Conference champion Celtics and the defending NBA champion Warriors receive their championship rings before hosting the Lakers. pic.twitter.com/Kcvj4GoYNh

— NBA Communications (@NBAPR) August 17, 2022
Press release: https://t.co/VsZBGeuavC

Schedule by date: https://t.co/MuUfyeRB99

Schedule by team: https://t.co/r7Rvreku2u

2022-23 season calendar ⬇️ pic.twitter.com/PkbidsCiWB

— NBA Communications (@NBAPR) August 17, 2022
Elsewhere in sports, Elon Musk reveals that he was joking about his acquisition of Manchester United.