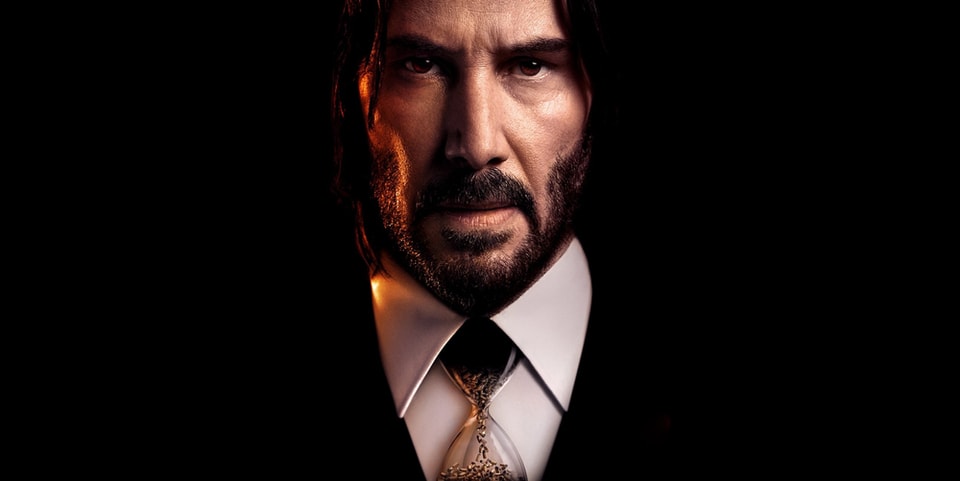 Following the release of a trailer, Keanu Reeves and the team behind John Wick: Chapter 4 in the series held a presentation at CCXP 2022. Making a grand appearance accompanied by a group of suit-clad guards, Keanu took the opportunity to thank fans for supporting the franchise.
Once again starring Keanu Reeves as the beloved stoic hero, in the sequel to John Wick: Chapter 3 – Parabellum Wick "uncovers a path to defeating the High Table. But before he can earn his freedom, Wick must face off against a new enemy with powerful alliances across the globe and forces that turn old friends into foes."
Aside from getting fans in attendance hyped up on stage, Reeves also helped share a new poster for the latest installment. John Wick is seen in his signature formal suit attire but the tie is shaped like an hourglass filled with bullets to symbolize a countdown. The countdown between life and death serves to ominously foreshadow the action that is set to further the longstanding story of John Wick.
Take a look at the new poster for John Wick: Chapter 4 releasing March 24, 2023 above.
The entrance we've all been waiting for. Keanu has arrived at #CCXP22. pic.twitter.com/TImZC7lJ4k

— John Wick: Chapter 4 (@JohnWickMovie) December 4, 2022
Keanu bows down to the fans at #CCXP22 pic.twitter.com/yW6zyCN4g5

— John Wick: Chapter 4 (@JohnWickMovie) December 4, 2022
For more entertainment news, DC Studios delivers the first poster for Blue Beetle.