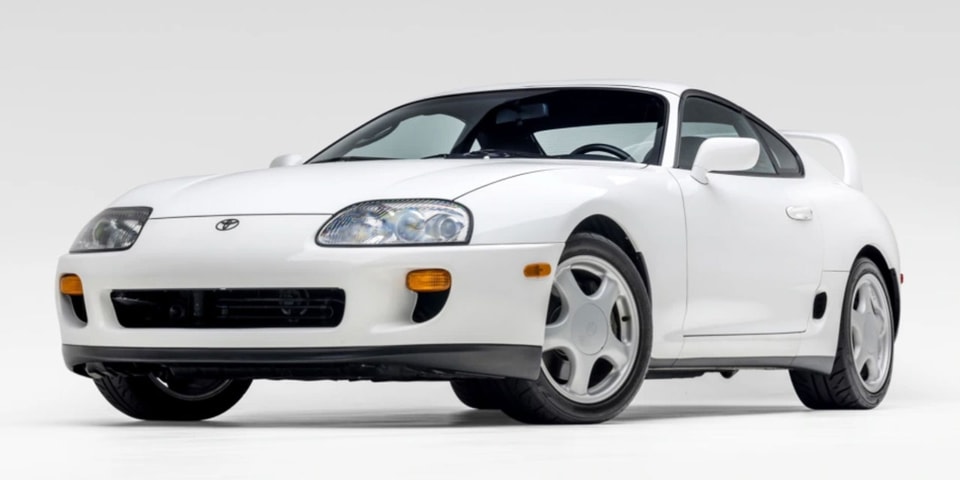 A 1994 Toyota Supra is currently up for auction. Listed on no reserve on Bring a Trailer, the luxury grand tourer comes with 11,000 miles, just 300 of which were added under the current owner, and is one of the five generations of the Supra that have been produced since the vehicle's debut in 1978.
Powered by a twin-turbocharged 3.0-liter, this particular edition was acquired by its owner in 2019, who replaced the original transmission with a Getrag 420, a six-speed manual transmission designed for long-lasting power in longitudinal engines. He additionally replaced the driveshaft, engine control unit and left real axle.
Other specs on the car include its removable roof panel and original rear wing, along with projector-style headlights, lending itself to its sleek and sporty 90s look. It uses 17″ alloy wheels mounted with Bridgestone Potenza RE-71R tires engineered to be compatible with the vehicle's anti-lock braking and traction control.
When it comes to the interior, the Supra Turbo features automatic climate control and a power-adjustable driver's seat. Decades after it was initially manufactured, it retains the original premium AM/FM/CD/cassette stereo.
This model of the Supra Turbo comes in Toyota's bright Super White colorway with black leather upholstery and a leather-wrapped steering wheel. The current bid for the car, which is located in California, sits at $100,000 USD with six days left on the auction.
In other automotive news, Christina Roki shows you how to detail the Toyota GR Supra like a pro.
Read Full Article