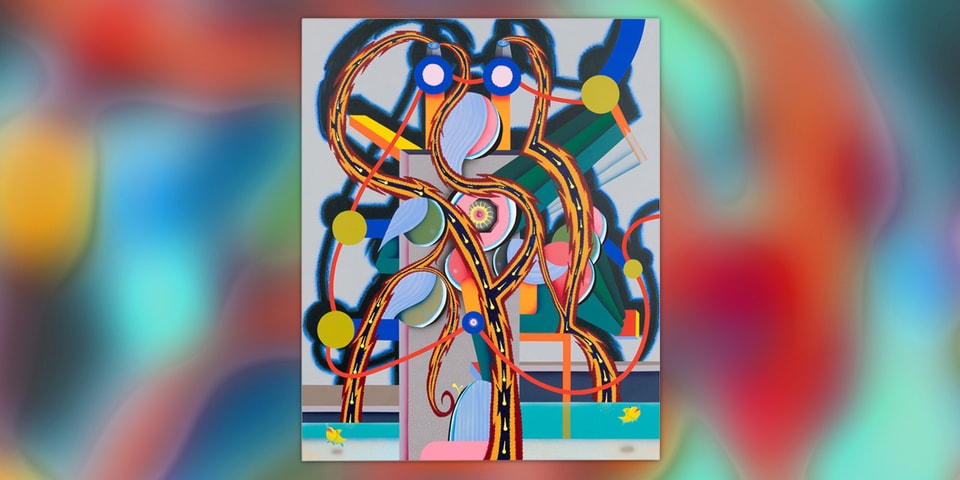 The Hole NYC is kicking off 2022 with a new exhibition by Gosha Levochkin. Best known for spatial compositions that feature jagged line work, minimal shading and geometric characters, the Brooklyn-based artist revisits his penchant for comedy through a body of work titled "Last Element."
Gosha's abstracted characters are informed by a number of disparate sources: Russian Constructivism, graffiti, Japanese animation, amongst many. In "Last Element," his mouthless protagonists are imbued with allusions to fire, water and mystical digital symbols. Although static, the paintings emit a sort of dynamism, where his use of red, orange and yellow appear like a real flame swirling around the canvas.
Having once worked at an animation studio, Gosha has created his first-ever audio-visual artwork in conjunction with South Korean motion artist, Jonny Lee, along with an accompanying score by Jay Rothman, who has a background in video game music.
In a statement on the upcoming show, the Russian artist equated animation as the ultimate machine, in which a painting comes "together like a clock." "Last Element" will be on view from January 15 to February 27.
Elsewhere, Sarah Andelman will open a new pop-up event in the heart of Paris.
The Hole NYC
312 Bowery,
New York, NY 10012
Login