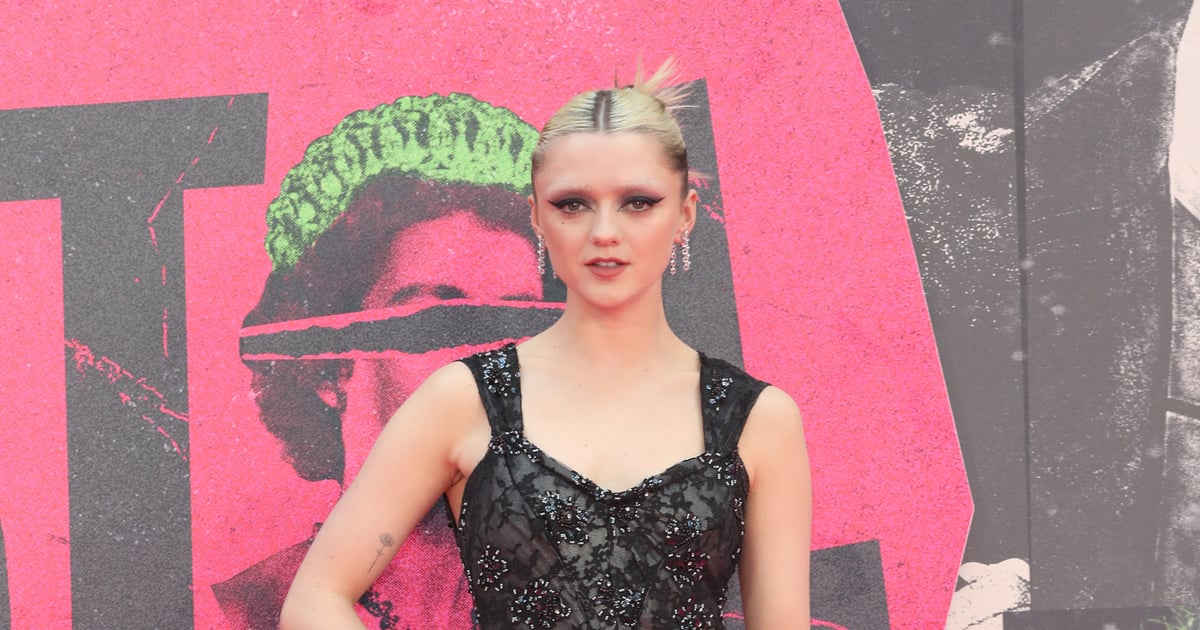 Maisie Williams certainly understood the assignment when it came to dressing for the "Pistols" press tour. The 25-year-old, who stars as Pamela "Jordan" Rooke in Danny Boyle's six-part series about the turbulent years of British band The Sex Pistols, has been promoting the show wearing a number of looks that the punks would be proud of, and we are here for it.
Fresh from the Met Gala, Williams attended the UK premiere last week wearing a gothic lace gown complete with intricate beading. Her iconic bleach-blonde hair was swept into a bun with rebellious spikes sprayed to stick out in order to keep her look from being too safe. With bold black eyeliner and those bleached eyebrows, Williams was the epitome of rockstar glam.
And her punk-inspired wardrobe didn't stop there. Changing into a shredded sequin black minidress with cutout shoulders, sheer tights, and black court shoes for the afterparty, Williams gave a masterclass in making the little black dress work for all subcultures.
For the US premiere, Williams opted for a cutout black dress. With fishnet sleeves, crossover neckline, and strategic slashes, she wowed in New York City. This time, she chose a darker hue for her lips, giving a "gothcore" vibe seen on the likes of Megan Fox.
And who said black is the only option for a punk look? Earlier in the day, Maisie wore a red, blue, and tan tulle skirt and matching top, complete with latex trim and black netting over the top. With her mullet hair down, the black, and blonde contrast could be seen perfectly as she posed for pictures with dark kohl eyeliner.
It's no wonder the fashions of her character have permeated her personal style. Rooke, who sadly passed away in April, was the punk who is often credited with styling The Sex Pistols and was the muse of designer Vivienne Westwood. Speaking to Porter, she said: "Every single day, walking on set, I turned heads. It did make me feel very, very powerful and confident. Even amongst all the punk clothes, Jordan still stood out."
Williams now lives with her boyfriend, fashion designer Reuben Selby, in the British countryside. The couple have become synonymous with gender-fluid wardrobes. "For the longest time, I was battling with wanting to look traditionally like what people picture as beautiful and I was getting really lost in that," she said. "Then, I cut my hair into a mullet and said, 'Well, I'm not going to even try anymore and I'm just gonna do something which I think really suits me and is still very different to everything I've been doing but feels right. I was never getting the 'Oh my gosh, she looks so beautiful' [comments] before, but certainly afterwards I was getting 'Wow, that's really cool.'"
There's no denying Williams has become somewhat of a style icon and these latest looks prove the punk era is here to stay. Read ahead to see all of Maisie's "Pistols" press tour outfits.
Watch Pistols on Disney+ now.