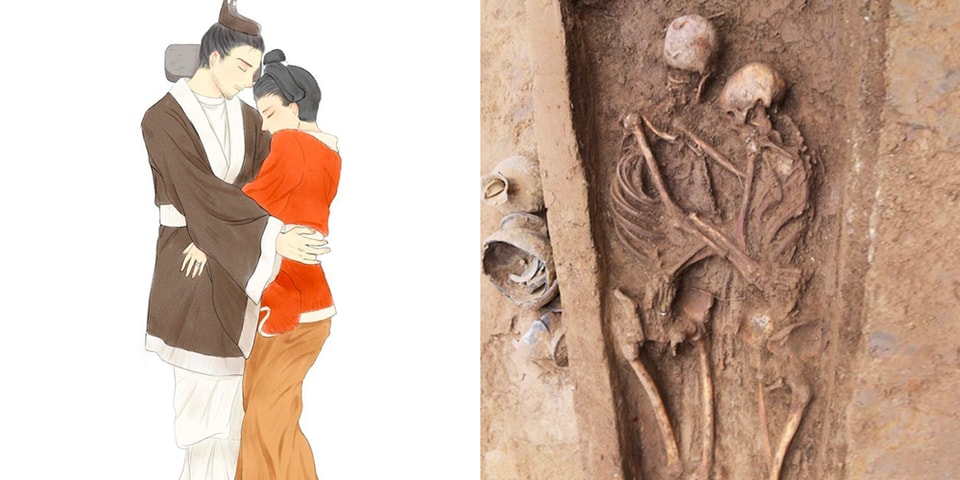 A remarkably intimate burial site was unearthed in China yesterday showing a couple embracing each other to the end. Researchers estimate that the findings date back 1,500 years to the Northern Wei dynasty (386–534), a time rife with political turmoil.
Love is evident all across the history of folklore and literature, but it is rare in "archaeological settings," wrote researchers in the International Journal of Osteoarchaeology. The grave is well-preserved, clearly showing a silver ring wrapped around the woman's left ring finger. "This discovery is a unique display of human emotion of love in a burial, offering a rare glimpse people's views towards love, life, death, and afterlife in northern China during a time of intense cultural and ethnic exchange," researchers added.
Although the skeletons are preserved, researchers have noted several key findings. The first is shown in the male's right arm, which shows a traumatic injury that could have led to his death. Other hypotheses include a subsequent suicide by the female partner or even a double suicide by the couple.
This is the first known dual grave to be excavated in China. A similar grave was found in Italy back in 2009, which was first believed to be a man and a woman holding hands, but upon recent studies, has been determined to be two men.
Also in the news, researchers recently uncovered a fully-preserved Roman fast food bar in Pompeii.