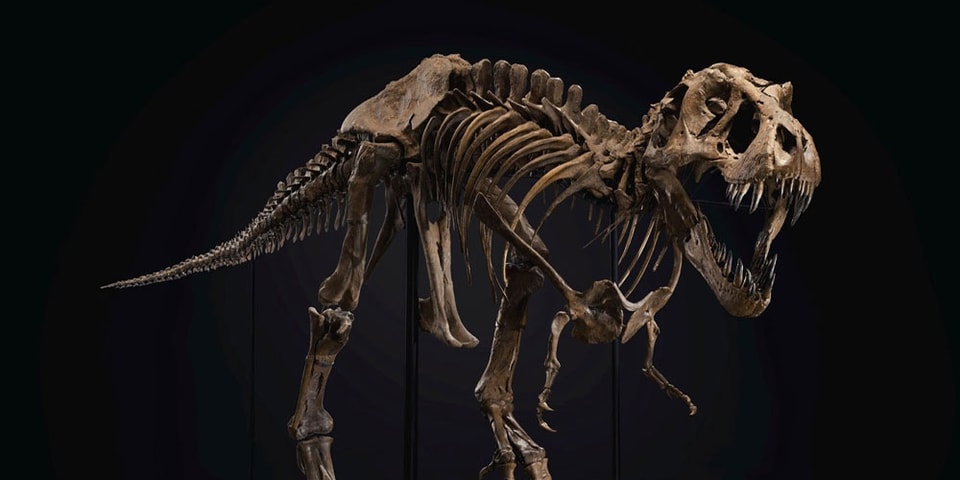 In 2020, Christie's New York sold a huge T-Rex Skeleton fondly named Stan for the sum of more than $31.8 million USD to an anonymous buyer. Originally projected to go for between $6-8 million USD, the auction sale ended up more than tripling the previous world auction record for a fossil.
Stan measures 13 feet high and 40 feet wide comprised of 188 original bones, and is considered by paleontologists to be one of the largest and most complete skeletons of its kind. Following the Christie's auction in 2020, many were afraid that would be the last time anyone would see the T. rex specimen as the whereabouts and identity of the buyer were completely unknown.
After more than a year and a half of silence, Abhu Dhabi's Department of Culture and Tourism confirmed that Stan will find a new home as a centerpiece in the future Natural History Museum Abu Dhabi. According to National Geographic who broke the news, the ambitious new museum currently under construction plans to chronicle the history of life on Earth "with a focus on the Arabian Peninsula's flora and fauna, and the broader 13.8-billion-year story of the universe."
Stan has been a key reference throughout the years providing crucial data in studies around the fabled Tyrannosaurus Rex, and the reemergence of the fossil is a big sigh of relief for both paleontologists and dinosaur enthusiasts. "Paleontology is powerful. In it we see ourselves as part of a glorious continuum of life on Earth," Lindsay Zanno, a paleontologist at the North Carolina Museum of Natural Sciences in Raleigh wrote in an email to Nat Geo. "If Stan can inspire a new generation to protect the past and lean into conserving our planet's biodiversity in the future, that's what I call a happy ending."
[embedded content]
Elsewhere, Chiharu Shiota casts ethereal webs in Copenhagen's old water reservoir.
Login