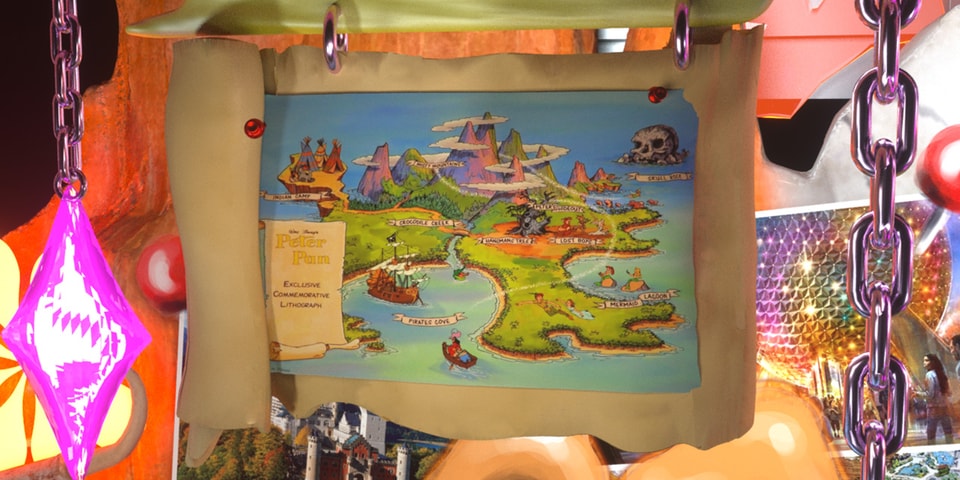 There is a new exhibition at Rotterdam's Het Nieuwe Instituut centered around Walt Disney and his influence on identity and the built environment. Curated by Saskia van Stein, "The Architecture of Staged Realities," seeks to investigate Disney's lasting impact on the worldview of generations of children.
It's well-known now that many of Disney's early films were tethered to racism and discrimination. So much so, that the studio itself now recognizes it through unskippable warning prompts that are played before classic films, such as Dumbo (1941) and Peter Pan (1953).
The exhibition poses a simple, yet resounding question: If design always reflects the worldview of the maker, then how does that hold true for Disney? By tying in a number of artists, designers, theorists and historians, each approaches both the man and the studio from many different angles.
On one end, there lies Walt and the cult of personality he developed through the prototypical "heroes" he'd champion in his quasi-utopian films. The organizers of the exhibition describe this model of storytelling as a form of "propaganda," where the "animated characters and storylines affirm and reinforce gender roles and racial stereotypes, helping to normalize discrimination and the exclusion of everyone who is 'different.'"
The curators also examine the ways in which these seemingly harmless products, theme parks and films have seeped into the cultural fabric of contemporary culture. Although the museum is temporarily closed in accordance with COVID protocol, stay tuned as the exhibition goes back on view until March 27, 2022.
In other art news, Gagosian New York will present new exhibitions on Damien Hirst and Simon Hantaï.
Het Nieuwe Instituut
Museumpark 25,
3015 CB Rotterdam, Netherlands
Login