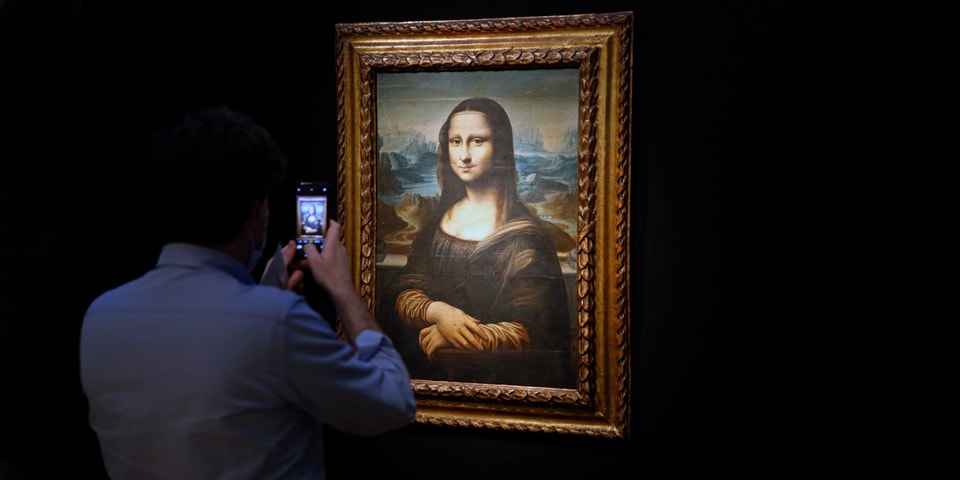 Leonardo da Vinci's Mona Lisa is the next historic artwork to receive an experiential, digital light rendering courtesy of the Grand Palais and the Louvre. The prestigious art institutions have joined forces to stage an experiential walkthrough of the Mona Lisa, inspired by the sought-after "Immersive Van Gogh" craze currently storming the art world.
With the rise of digital art mediums like NFTs, the Grand Palais has developed an experiential art initiative called the Grand Palais Immersif, solely dedicated to expanding multimedia exhibitions, emphasizing its dedication to the emergence of sensory, digital art. The Grand Palais website describes the exhibition as "an experience as close as possible to the painting, its details and its history," gesturing to the boundless cultural dialogue surrounding Leonardo da Vinci's elusive beauty.
The Grand Palais closed its doors earlier in 2021, amid scheduled renovations slated to complete by 2024, just in time for the Summer Olympics in Paris. General admission tickets start as low as $16.50 USD for early patrons — a staggering bargain considering the "Immersive Van Gogh" VIP ticket sold for $100 USD.
Look out for the Grand Palais Immersif's upcoming traveling show lineup, curated by Massimo Osanna and Luana Toniolo in conjunction with the Archeological Park of Pompeii.
In other art news, Lawrence King's new card deck embraces the Marina Abramović method.
Login